September is National Library Card Sign-up Month!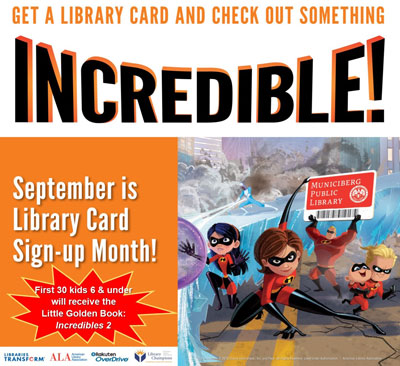 Date: September 1st- 29th, 2018
Venue: Silvis Public Library
Cost: Free
Contact: admin@silvislibrary.org or call (309) 755-3393
Get a library card and check out something INCREDIBLE. First 30 new patrons (Silvis and Rock River Library District residents) 6 years old and under will receive the Little Golden Book Incredibles 2. To find out what you need to apply for a library card, please call (309) 755-3393. Sponsored by Friends of the Silvis Public Library and Royal Neighbors Chapter 20167.
---
NEWSLETTER

Click the newsletter cover to see the full newsletter!